Cosmetic Dermatology Services
We offer a range of cosmetic dermatology services including: fillers, medical grade chemical peels, vascular treatments, and laser resurfacing.  Call us today to schedule a consultation!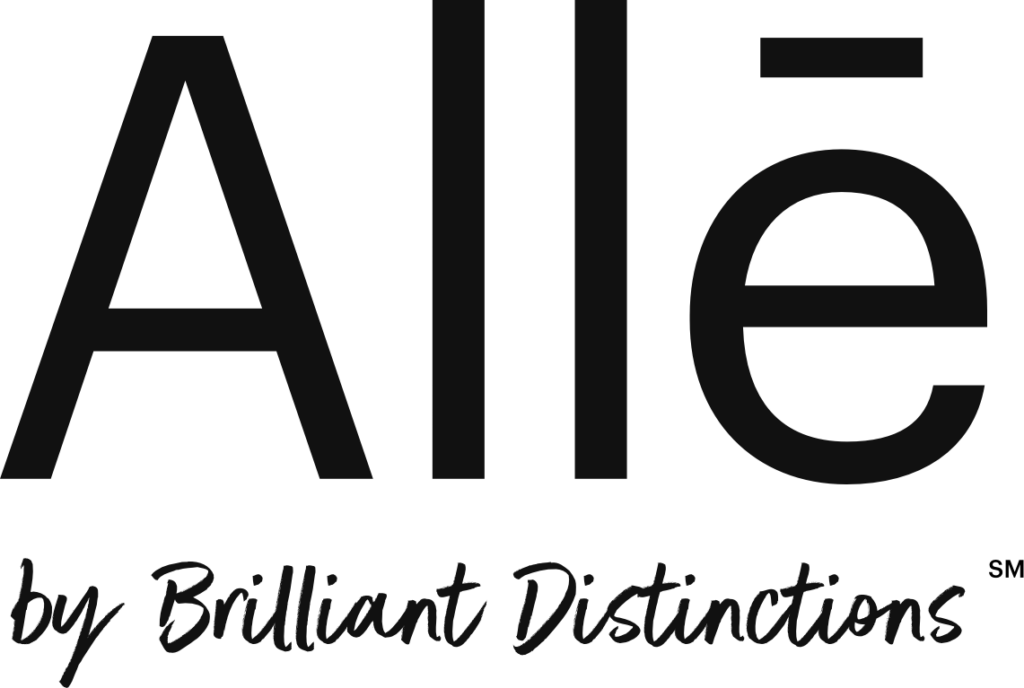 We are pleased to be partnered with Allergan, the maker of Botox, to offer exclusive savings and offers through Allergan's Allē Loyalty Program.  Enroll in Allē to earn rewards and receive special offers on Allergan products.  
Sign up for Alle or learn more at https://alle.com/

We offer the most well-known and reliable hyaluronic acid fillers available from Allergan! 

Learn more at https://www.juvederm.com/

FDA approved to replace lost volume in the cheeks or enhance a soft chin or jaw line.
Creates an instant lift to soften lines created from age and gravity.
Typically lasts up to 2 years.
A midweight filler FDA approved for the midface.
Used in many areas to enhance your beauty.
Typically lasts up to 18 months.
A soft natural filler FDA approved for lip augmentation.
Typically lasts around 1 year.
A versatile midweight filler perfect for many areas on the face.
Gives a fuller appearance to lips and nasal labial folds.
Typically lasts 9-13 months.
-Common side effects from filler injections are bruising, swelling and slight discomfort at injections sites. Side effects typically resolve after 1-2 weeks.
-We provide topical numbing prior to filler injections for your comfort.

Gold Standard in Vascular Treatment
The Vbeam Perfecta device uses Pulsed Dye Laser (PDL) technology to deliver an intense but gentle burst of light into targeted areas of the skin.  This allows the Vbeam Perfecta system to successfully remove discolorations including rosacea, sun spots, age spots, freckles as well as other vascular and pigmentation abnormalities such as poikiloderma, port wine stains, facial veins and leg veins.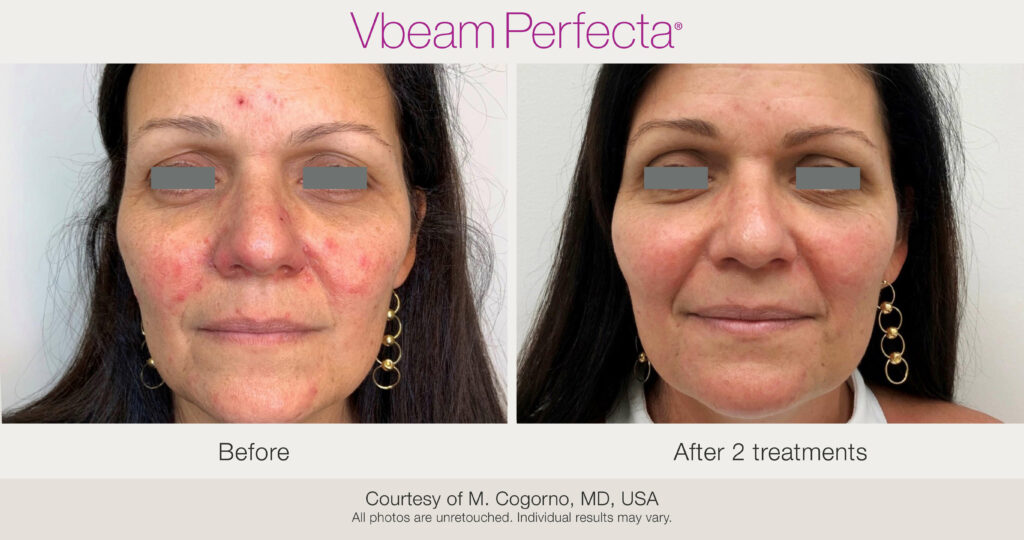 Fractional Laser Resurfacing
Experience dramatic improvement in skin tone and texture, sun damaged skin, fine lines and wrinkles, post-traumatic and acne scars, and age spots.
CO2RE is a fractional CO2 laser for skin resurfacing.  Your skin is treated with a matrix of laser pulses that vary in intensity, depending on your skin type and desired treatment results.  The result is a treatment that is fast, more comfortable, and requires less downtime than traditional resurfacing – enabling you to get back to your daily routine much quicker.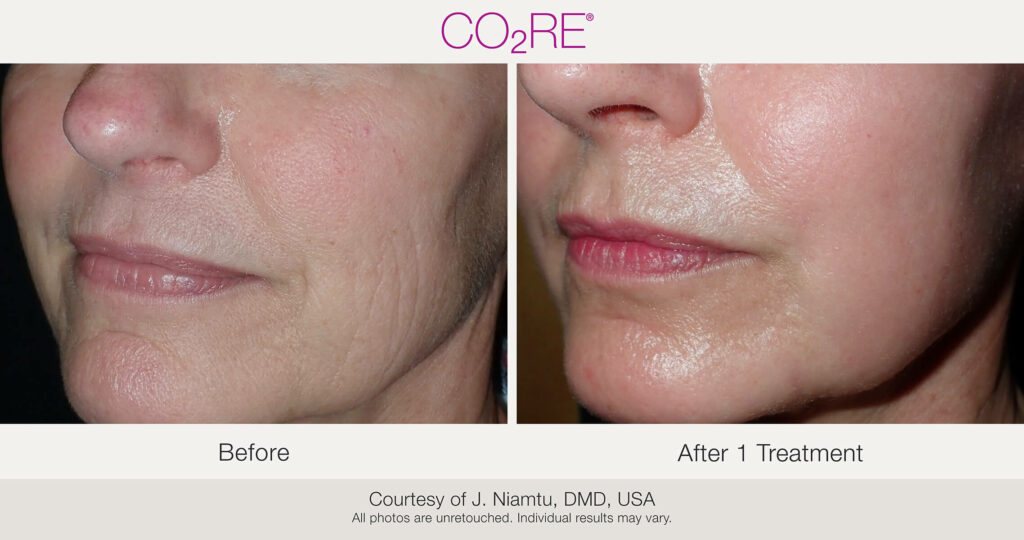 Advanced peel treatments for everyone
PCA Skin's industry-leading professional peels can be used to treat a variety of skin concerns:
Skin Tone
Complexion
Rejuvenation
Discoloration
Aging
Acne
Sensitive skin/rosacea