Jeremy W. Peck, MD, PhD, FAAD
Jeremy Peck MD, PhD, FAAD is a board-certified Dermatologist. He also holds board-certifications in Dermatopathology and Micrographic Dermatologic Surgery (also known as Mohs Surgery).
Dr. Peck was born and raised in Selah, WA and is a proud graduate of the University of Washington. Following several years on the east coast for graduate school at Georgetown and medical school, residency and fellowship at Drexel University, Dr. Peck moved to the Tri-Cities in 2013. He is happy to call the Yakima Valley home once again.
Dr. Peck chose to specialize in Dermatology because he enjoys the variety and challenge of treating the diverse array of skin diseases and cancers, while collaborating with his patients to improve their skin health. He believes in compassionate, patient-focused medical care. To provide balanced, comprehensive dermatological care, Dr. Peck pursued a Dermatopatholgy fellowship to better understand dermatological diseases from the microscopic level to their clinical presentation. Dr. Peck also has specialized in Mohs Micrographic and Reconstructive surgery for cases where non-surgical interventions are not appropriate.
Dr. Peck's favorite pastimes are fishing, golf, and the football season. He fine tunes his surgical skills by tying his own flyfishing flies. With his wife and two sons, Dr. Peck enjoys the outdoors, participating in multiple youth sports, and exploring new places. Dr. Peck also enjoys supporting medical training by mentoring medical residents in the clinic during their dermatology rotations.
Fellowship: Dermatopathology, Drexel University College Of Medicine, 2012-2013
Residency: Dermatology, Drexel University College Of Medicine, 2008-2011
Internship: Internal Medicine, Crozer-Chester Medical Center, 2007-2008
Medical School: MD, Drexel University College of Medicine, 2003-2007
Graduate School: MS/Ph.D, Biochemistry and Molecular Biology, Georgetown University, 2000-2003
Undergraduate: BA, Anthropology, Cum Laude; University of Washington, 1995-1999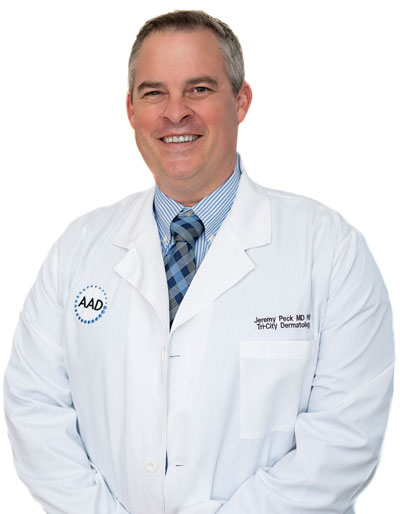 Professional Affiliations
Dermatology
Dermatopathology
Micrographic Dermatologic Surgery (Mohs)
Kellie Duarte PA-C, MEd is trained in Medical and Cosmetic Dermatology. She has been practicing since 2015 as a licensed PA-C and transitioned to Dermatology in 2016. She holds Diplomate Fellowship status from the SDPA (Society of Dermatology Physician Assistants) and has completed numerous cosmetic trainings over the years from Allergan and Merz. She received her initial BS degree from WSU Tri-Cities with a focus on Psychology. She then went on to obtain a Master's degree in Mental Health Counseling from Heritage University.  After working 12 years in mental health a change in careers took Kellie back to school where she completed her PA program as well as earned another bachelor's degree from UW School of Medicine.
Kellie has a passion for medical and cosmetic dermatology. Being able to make someone feel as beautiful on the outside as they do on the inside is an amazing feeling. Kellie has a strong belief that patient centered care is essential for healing. Having a strong background in mental health is essential to addressing the stigmas and emotional burden than can come with skin conditions. 
Kellie has lived in the Tri-Cities since 2000.  She spends her off time with her husband and children. They love playing video games, board games, puzzles and watching movies. She is very proud to consider herself a "nerd".  She also claims both Coug and Husky status!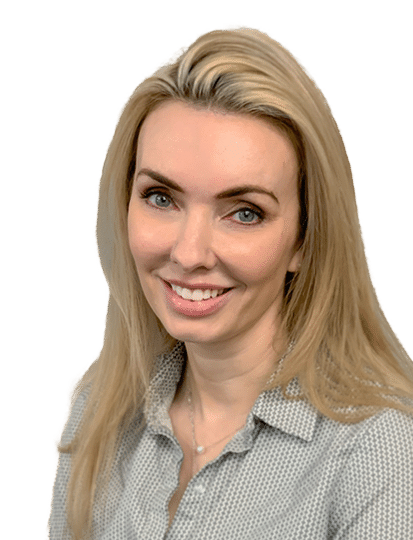 Medical and Cosmetic Dermatology Physician Assistant